01/02/12 20:28
US nuke plants ranked by quake risk.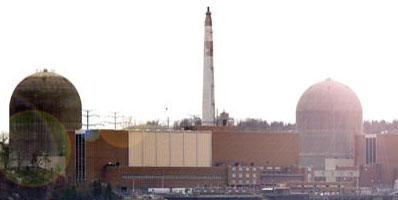 20/03/11 12:27
Well, this Nuclear Power Plant is pretty safe... little leaks that surface itself when it rains
(Radioactive material found near power plant :)
If disaster strikes in the nearly nuclear power plant, this is the area you really do not want to be...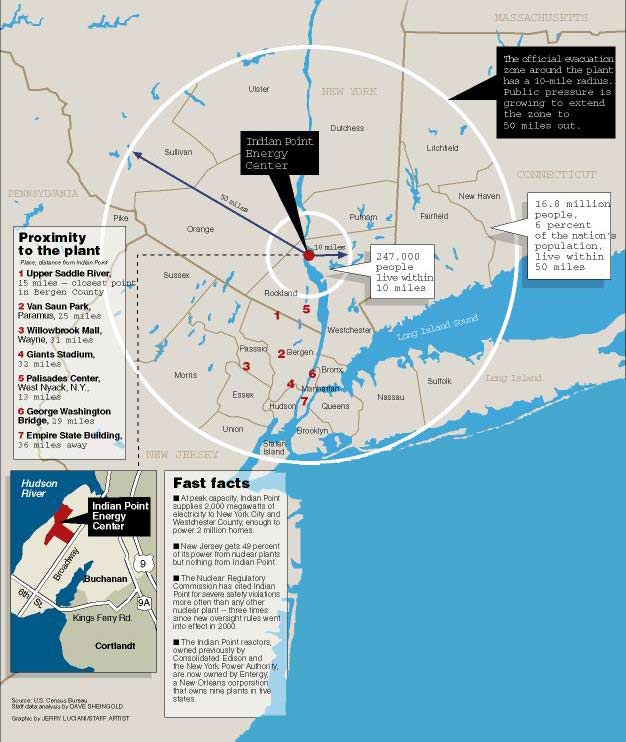 (Image and data from nci.org)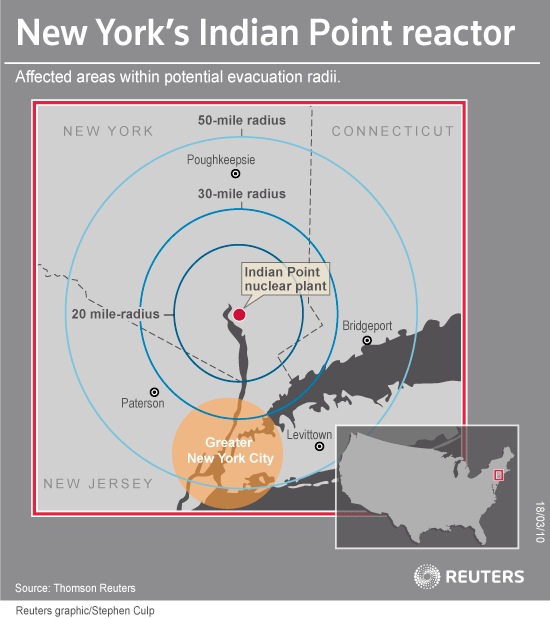 (Image and data from Reuters)
Indian Point emergency?

If there is an emergency at Indian Point, you will be notified by sirens in your area. If you hear high-pitched sirens lasting for four minutes, turn on a radio or television set and tune to the Emergency Alert System stations in your area.
AM Radio FM Radio
660 92.7 770 100.7 880 103.9 1230
Television
1340 Ch. 2 WCBS 1420 Ch. 4 WNBC

The area within a 10-mile radius of the Indian Point power plant is called the Emergency Planning Zone. The federal government set the 10-mile radius as the area requiring emergency plans for protecting health and safety in radiological emergencies.